We have launched a new self-help experience!  Now you can view our knowledge base content and community posts in one location.  
Click here
to go there now.
You will be taken to our main ProConnect Support page.  Here you can select the product you are using.
Once on the product landing page, you can search for an answer or take a look at our Browse Topics for important alerts and commonly asked questions. 
Search
In the Search box, type in your question and click Search.
You will be presented a list of results with community posts and knowledge base content. 
Note: You can filter by knowledge base articles by clicking Articles on the Filters under Post Type on the left side of the screen.  Don't see filters?  Click Filter Results at the top of the results. 

Community Posts  begin with From the answer and have the user name of the person that asked the question under the summary.


Knowledge Base articles begin with From the article and have Knowledge Base Article under the summary.

 

To filter your results, click Filter Results.  Here you can filter by...

Date - Filter by Past Day, Past Week, etc..
Post Type - Select Article to only see knowledge base content or Question to see community questions and answers
Post State - Filter by Recommended, Answered, and Unanswered Questions.
Product - This may already be filtered based on where the search was launched.  You can choose a different product if desired. 
Platform
Edition
Country

Click through to answer to view

Article - Content is written by our product specialists to help resolve issues, how to questions,and announce news/alerts.  You can rate the content and provide feedback.
Community Posts/Questions - Questions and answers from Tax Professionals like you.  Here you can respond to post, follow a post, or use it to answer your question.

If you don't find an answer, you can ask a question for other tax professionals to answer or contact us for billing and other product related questions..  At the bottom of the page, look for Post your question or Contact Customer Care. 

Or Submit your question on the upper right portion of the screen...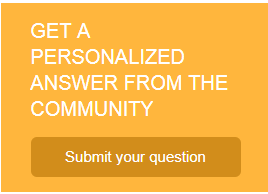 Browse Topics
From the landing page, look under Browse Topics.
You will see various topic categories such as Trending Topics and EF Atlas.


Click through to one of the Browse Topics.
You will be taken to a page with helpful resources and popular articles.
To go back to the main page, click Accountants Community Home in the top left of the screen.


Additional Resources
Links to helpful resources such as training as well as other Intuit Products
Document ID: 000044409