Description
While preparing a client's return, at times is can be helpful to quickly review a summary of the return.  To meet this need, ProSeries offers the "Tax Summary" feature to provide a summary view of the Federal or state return that you are preparing.
To launch the ProSeries Tax Summary and quickly review how the return is progressing, click the $ Summary button located on the ProSeries toolbar.  You may also open the Tax Summary from the ProSeries Information menu, or by simply pressing CTRL S keys at the same time while in a return.
The Tax Summary window will open and provide a quick overview of the return.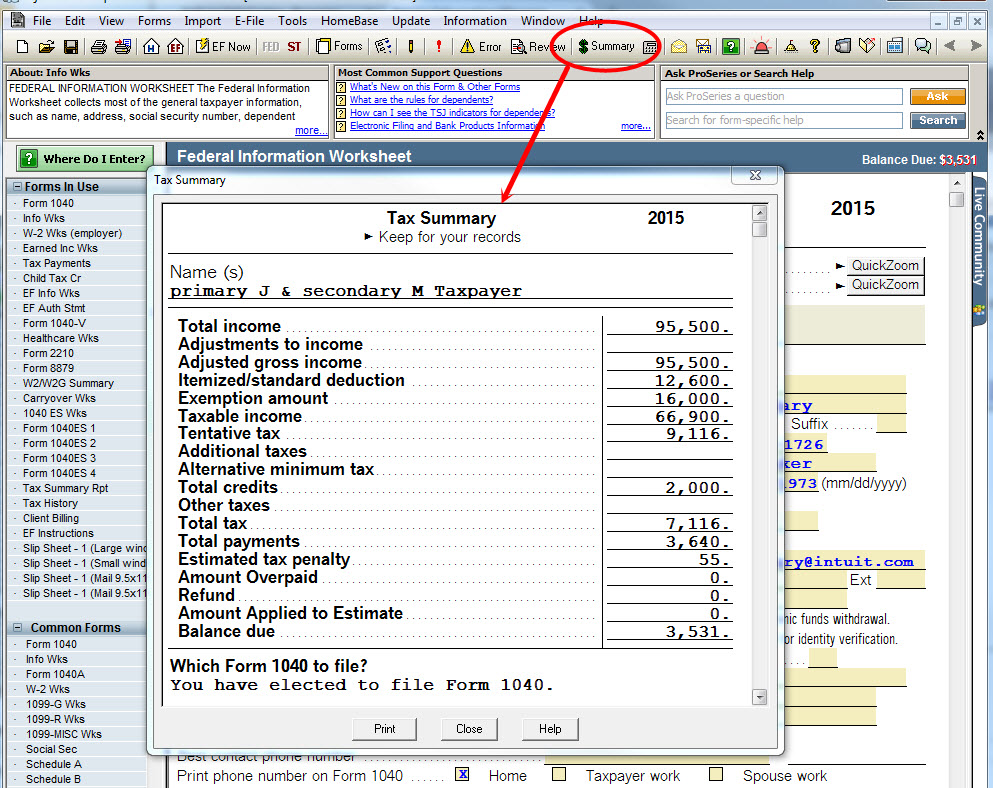 HOW25751